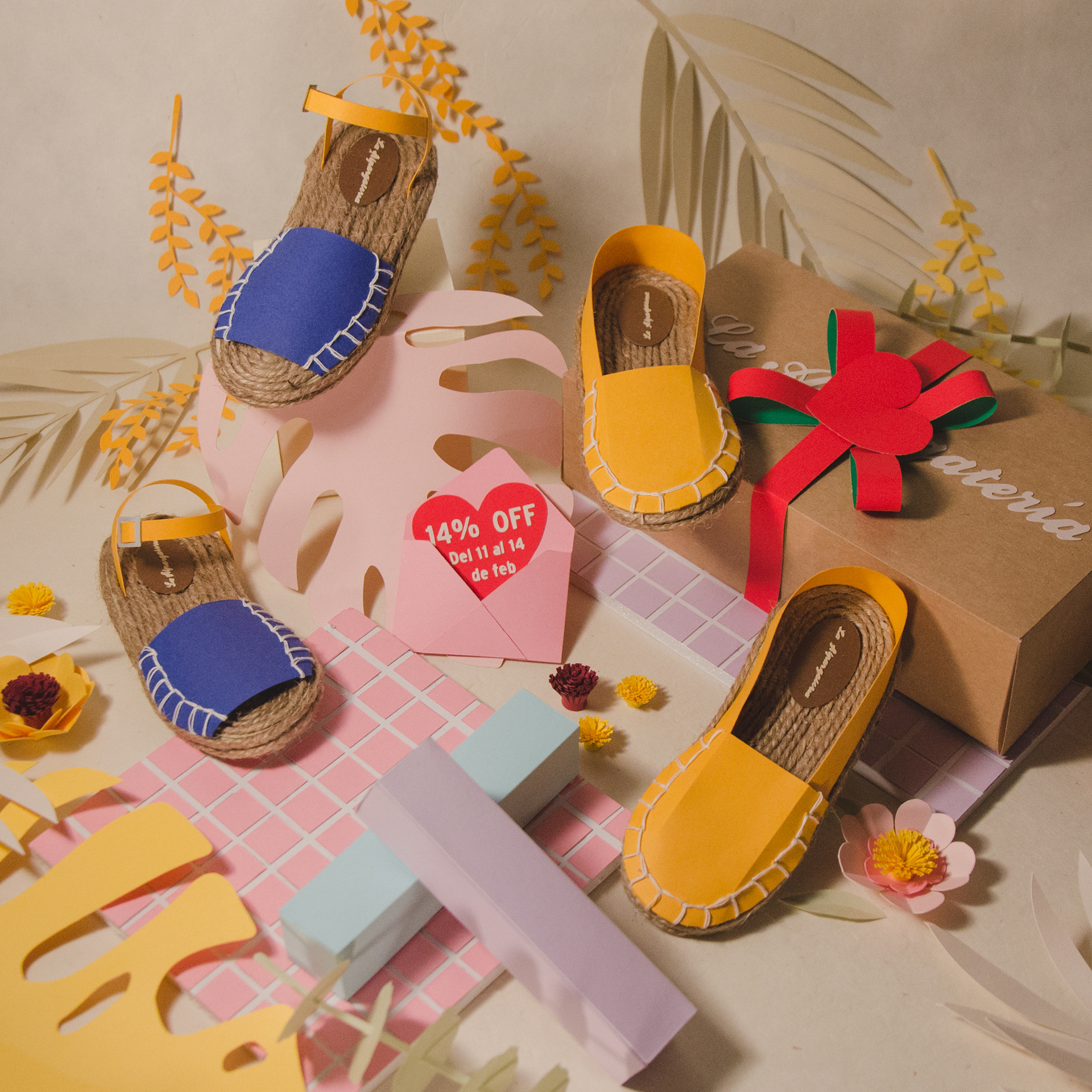 Client: La Alpargatería | A espadrille store located in the Dominican Republic.
I was commissioned to create content for La Alpargatería's IG for their annual Valentine's Sale. As I was living outside of the country at the time and couldn't get ahold of the real espadrille I decided to recreate them in paper.
The use of pastel colors, simple and organic elements was used to represents the brands identity.